*Due to the recent Facebook issues regarding data security, this content may be outdated. Facebook has changed this process several times and offers limited-to-no support.
How do you normally get your leads?
Our clients use a variety of different options to procure leads. An obvious first option is to simply purchase them. If you want to generate leads yourself, however, you will probably need a multi-tiered strategy. You can, of course, run ads on Google or Bing, send mailers, run TV ads or utilize advanced SEO to drive organic traffic to your web properties.
All of these are great options, but many lead companies find great success by engaging in social media advertising. As much as Twitter has tried to launch advertising options and although Instagram and Snapchat are surging, Facebook is still king. The average Facebook user spends over 30 minutes a day on Facebook, so having an ability to deliver your message to them is a great way to generate leads. Furthermore, Facebook has a great ability to provide you with the exact audience you are looking for, delivering your ads straight to users' cell phones or web browsers.
While these attributes make Facebook a good social media advertising option, the feature that makes Facebook a great lead generation option is Facebook Lead Ads.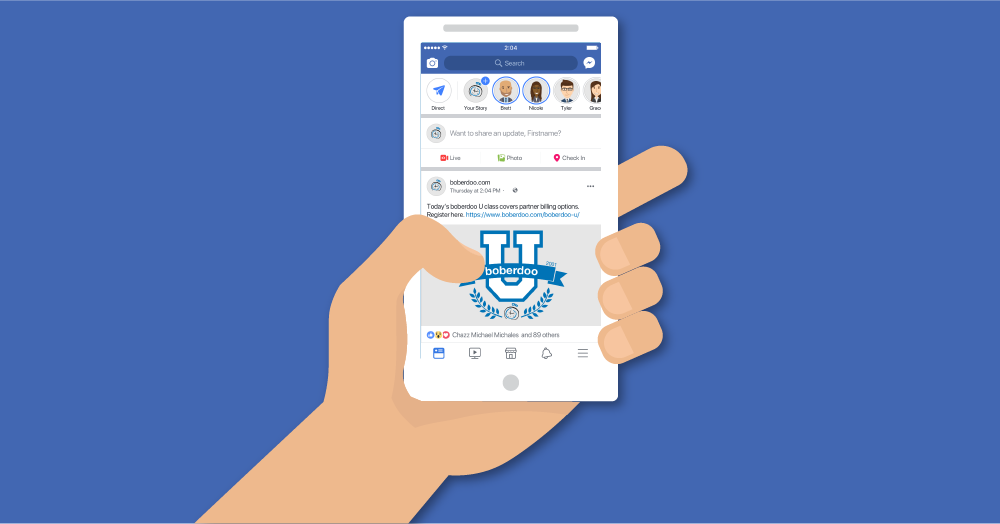 What Are Facebook Lead Ads?
Facebook Lead Ads work like any other Facebook ad campaign but with one added dimension, a lead form. This lead form is great for lead generators for two reasons:
The Facebook user never has to leave Facebook to complete the form.
Many lead fields can be populated directly from the user's profile instead of having the user fill out those fields.
As an internet marketer and a lead generator, you are probably aware of an important rule of lead generation: The probability of a lead conversion is directly correlated to the ease of lead submission. People are bombarded with information constantly and usually have very short attention spans when browsing the internet, so every opportunity to shave off a few steps from the process can give a lead gen company a huge advantage.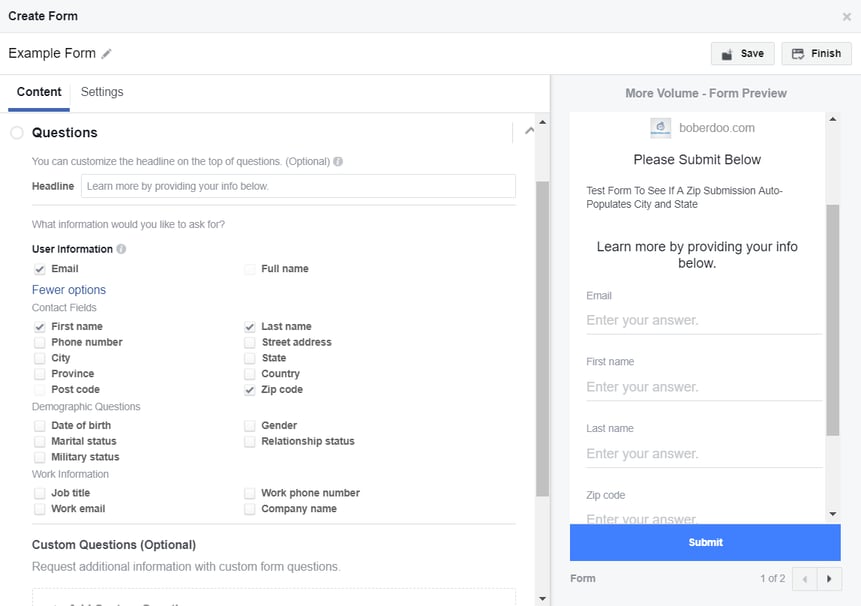 With Facebook Lead ads, users are able to submit a lead using the information straight from their Facebook accounts. This shaves off valuable minutes that would have otherwise been spent typing in basic information such as Name and Email. As a lead gen company, you can also control what additional information you want to collect. You can stick with just the basic contact info or ask additional information such as "Mortgage amount".
If you are not a boberdoo user, but interested in exploring the most advanced lead distribution software on the market, equipped with a Facebook Lead Ads integration, please give us a call at 800-776-5646 or fill out the form below.