Refunds in the boberdoo system are exactly like those in retail. You know the scenario. You grab a shirt at the store only to realize when you get home it does not fit like you wanted. Leads are no...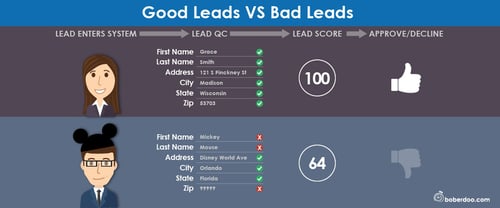 Ensuring that your leads are of a certain quality is essential for maintaining a healthy lead generation business. There is nothing more frustrating to a lead buyer than paying for bad leads. Not...
We no longer live in a world of Honest Abes and lead generation companies need a lead scoring system to evaluate lead sellers, even if they "cannot tell a lie." boberdoo.com clients can utilize...