Big news, we're expanding! After pulling the trigger on a brand new office for our Madison, WI team, boberdoo is making room for new members for our sales and support teams. And before you ask, yes we're still a little sore from that devastating loss to Duke in the NCAA Mens' Basketball Championship game. We don't want to talk about it.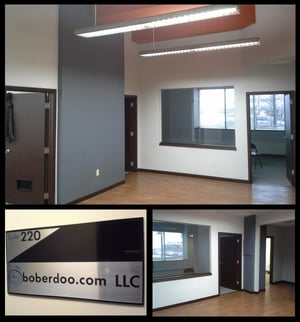 Our new Madison location sits just blocks from the University of Wisconsin-Madison campus at 121 S. Pinckney St #220 Madison, WI 53703. We are excited to dip into the extremely bright badger graduate pool and add to our expanding team. And it couldn't come at a better time! 2015 has already been quite the year for us at boberdoo as changing industry trends have encouraged us to adapt and evolve. We even have a few innovations in the works that are sure to interest virtually every lead company. No, I won't spill the beans, but I will say one thing. It will give you countless ways to not only automate your lead business, but to monetize your leads like never before. I've said too much!

So keep an eye out for new things to come from boberdoo and if you ever find yourself in the Badger state, swing by and say hello!

boberdoo.com is a leading provider of lead distribution software for companies in the lead industry. Since 2001, boberdoo has been building and improving its back-office solution that continues to not only automate and optimize lead companies' daily tasks, but also providing new ways to maximize the revenue on every single lead. If you'd like to learn more about boberdoo.com, our lead distribution software or how we could help you take your business to the next level, give us a call at 800-776-5646. And if you'd like to stop by our Madison location and help us set up office furniture, we won't stop you!