Having issues with your emails? Check the Activity tab to get to the root of the problem.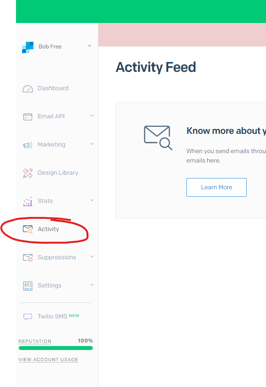 Still have questions about setting up your Sendgrid? Feel free to contact us.
At boberdoo, we have been building lead distribution systems for well over a decade. Because our lead distribution system is detailed and built to service the needs of all of our clients, we compiled a video library to help walk you through many of our features and functions. If you would like to speak to us right away, click here.