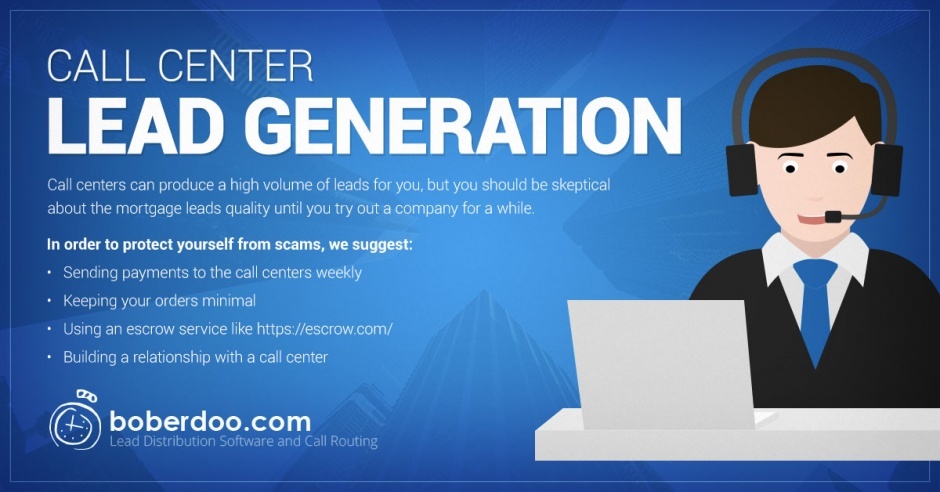 Call Center Lead Generation? Buyer Beware.
Have you received a call lately, by a call center trying to sell you call center lead generation services? We have, and here are some things you should consider before making any decisions on hiring these call center services.
If you ever heard something like: "I can get you 2000 exclusive mortgage leads each day for $5 each…". Just remember those wise words our mothers used to tell us. If it sounds too good to be true, then it probably is. We took some time to speak with several people who have used Indian and American call center services for lead generation services. Some feedback was good, while others… not so much. Keep in mind that in order for any lead generation or mortgage company to be successful, they have to rely on many different sources for their leads: word of mouth, radio, print, affiliate programs, pay per click advertising, lead companies, etc. These are all important aspects of attracting or flat out buying leads. Some will be more successful than others, but if you are relying on only one lead source, you will crash sooner or later.
Call centers can produce a high volume of leads for you, but you should be skeptical about the mortgage leads quality until you try out a company for a while. Unfortunately, we heard that some of these call centers offer you a "test run" leads that work out great. But once you place your big order, all of the leads turn out to be old or bogus and you are stuck with a pile of junky leads and a hole in your pocket.
In order to protect yourself from scams, we suggest:
Sending payments to the call centers weekly
Keeping your orders minimal
Using an escrow service like https://escrow.com/
Building a relationship with a call center
Most lead generation call centers are not around the corner and getting your money back will most likely be impossible. We have dealt with few call centers ourselves and if you would like to speak to us about them, do not hesitate call us.
boberdoo.com produces lead distribution systems that allow you to track, manage, route and bill leads based on custom business rules you create. If you would like to learn more about the boberdoo.com system, please click call 800-776-5646.