The debt lead market certainly had a wild ride in the past few years. Many lead generation companies were forced out of the mortgage lead space when the housing bubble burst and ended up generating and selling debt leads. During the fall of 2010 everything went downhill very quickly, when legislation seemed to knock out many of the marketing companies that were selling debt consolidation leads. "Debt leads" are great example of what type of companies use the boberdoo.com system. Filters for debt leads are mostly just state and loan amount, but any other filters that you might require, can be added. Many of our inbound phone routing clients also sell debt leads. These leads came mostly from television and radio advertising as well as through the internet (placing a toll free number along with a form can be an effective way of generating more leads as some people are more willing to call and fill out a form).
boberdoo.com has continued to grow despite crashes in the mortgage lead and debt lead verticals. We are fortunate to have a solid base of clients that are involved in many different industries. This diversity keeps us healthy even during downturns of popular verticals.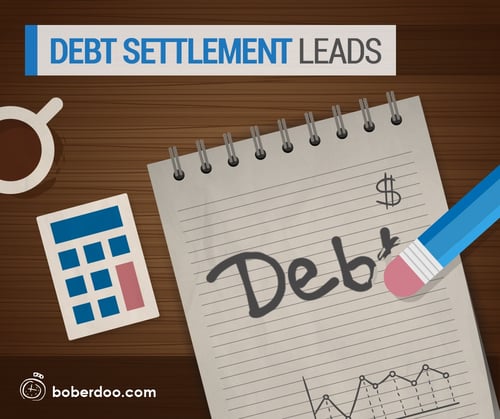 How To Do It
Generating debt consolidation leads works the same way that most lead verticals do. You prompt the customer to either fill out a web form or call your marketed number and the lead is routed in real-time to one of your buyers. This will also work if you buy debt consolidation leads from a 3rd party and resell them.
How boberdoo Can Help
The boberdoo system and it's lead distribution features are the standard in the industry. With the most advanced distribution options, custom deliveries to any CRM or LMS and a plethora of billing options, boberdoo provides a complete back end system for running not only your debt consolidation vertical, but your entire lead business. If you are looking to upgrade your lead generation business or break into the debt consolidation vertical, you can do no better than boberdoo.com. If you would like to discuss debt consolidation leads or the boberdoo lead distribution system, please give us a call at 800-776-5646.
Our company builds lead distribution software for lead generation companies. We also have a few other services such as leadQC. We DO NOT SELL debt consolidation leads. If you are looking to purchase leads, please submit an inquiry and tell us who your current suppliers are and we can make introductions to boberdoo clients in the that vertical.