Every Gmail account allows access its SMTP server settings which gives you the ability to send emails from your Gmail account via any external email service. This page will show you how to configure your Gmail account in order to use it to send emails through your boberdoo lead distribution system.
Gmail SMTP Restrictions
Before you set up your Gmail SMTP, be aware of the following restrictions on your account
Gmail SMTP is limited to 500 emails per day.
If you exceed this limit or appear to be spamming, Google can close your account for 24 hours at a time.
If you already have a Gmail account, you can use your existing account. However, based on the restrictions listed above, you may want to consider creating a unique Gmail account for this purpose.
Step 2: Enable Two-Step Authentication
In order for Gmail SMTP to send, you must set up two-step authentication for your google account. To do so, access your Gmail account, click on your user icon in the top right hand corner and select My Account. From here, locate the Sign-in & security section and click the Signing in to Google link. Next, click the 2-Step Verification tool and then click Get Started. Next, you will be required to re-enter your Gmail password.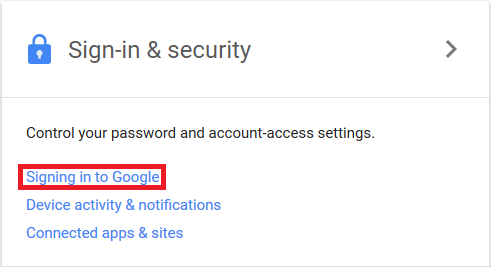 From here, Google will ask you to set up your phone to use as a verification option. Type in a number at which you can receive a text message code and click Next. You should receive a verification code to your phone in a few seconds. Type in this code and click Next. Finally, you will receive a success message. Click the TURN ON button. Your 2-Step Verification is now set up. You can go back and adjust your second step verification options or keep the default voice or text message verification step.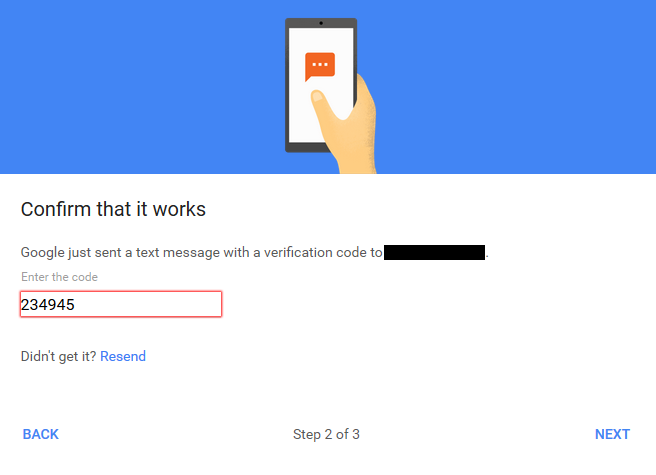 Step 3: Generate A Gmail Application Password
To send emails using Gmail's SMTP, you'll need to generate a unique application password. You can find instructions on where to access this app password here. You should now see a popup with your newly generated app password. Copy the app password. It is the only time you will be able to access it.
Step 4: Go To Settings > Email Settings tab In boberdoo
Your Gmail account is now configured to use the Gmail SMTP. However, the credentials need to be plugged into boberdoo. To locate the Email Settings tab, simply go into your system and on the left side under the Settings tab , you should see Email Settings.