Using Timed Reports With Google Sheets
To get any boberdoo Timed Report to show up in a Google Sheet, you can select Google Sheet from the Send Type dropdown. Once that is selected, the UI will dynamically display the THREE required fields you will need to fill in with values from your Google account.
Google Sheet Client ID
Google Sheet Project ID
Google Sheet Client Secret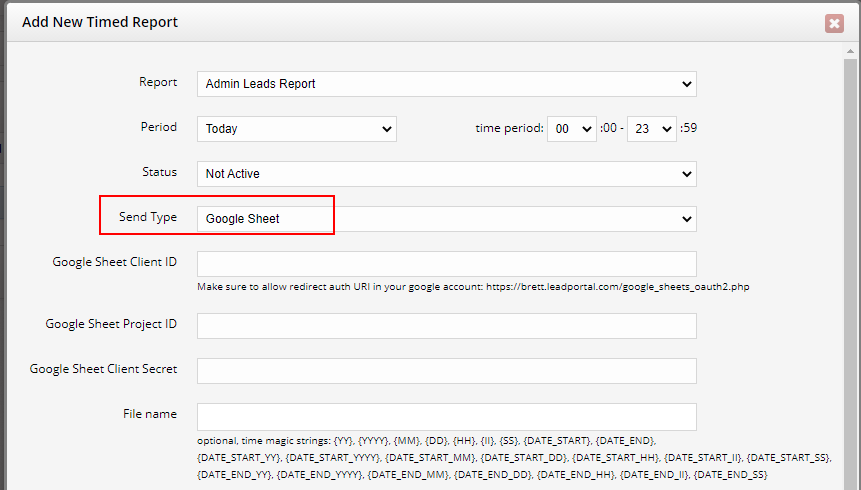 These values can be created using this google link and signing into your Google account:
https://developers.google.com/workspace/guides/create-project

Then simply paste the values into their appropriate fields and save them.
The last step will be the Oauth step. If your report is not authorized yet, then you will see this red alert icon in your boberdoo UI for that Timed Report:

CLICK that red alert icon then you will be asked to login to your Google account to authorize the application. If everything is authorized successfully, you will be redirected back to the Timed Reports section and you will see a success alert:
"Report authorized successfully (ID: x)"