The Legal Industry
*Disclaimer: we do not buy or sell leads. This page is an overview of the legal lead generation industry.
The legal industry is about as steady as can be. Estimated as a $280 billion industry by IBISWorld and projected to steadily grow over the next five years, it's safe to say our good ol' law practices are doing just fine. As you probably know, this includes everything from 1-man practices to established mega firms with hundreds of practicing attorneys. While this variance in size couples with differences in services offered and coverage area, one commonality among most law practices is the reliance on new, online technologies. That's where lead generation companies step in.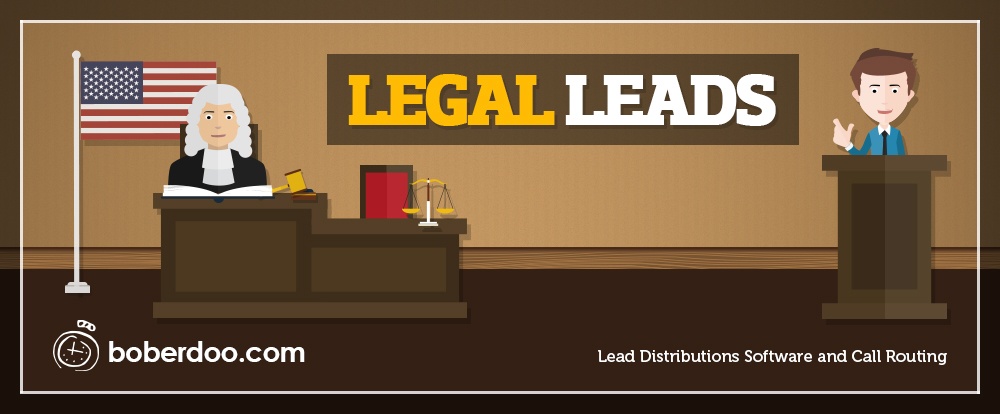 Legal Lead Generation
Similar to the legal industry as a whole, legal is a steady and popular vertical. Lead generation campaigns specialize in everything from individual criminal representation to larger firms trying to locate new additions to class action lawsuits. Like any lead vertical, if you can find someone in need of a specific service, you can likely find someone else generating leads for it. As you'd imagine, this variation in legal services breeds a wide range of lead values. These values may influence not only the leads you generate, but the way you market your service as well.
How To Do It
Legal leads and their distribution process is fairly standard across the industry. Legal leads are primarily distributed the same way as standard web leads or calls. While this requires you to have a lead distribution system capable of distributing leads and/or calls in real-time, it does not necessarily require ping post technology. However, as the lead industry continues to evolve, more lead sellers continue to take advantage of ping post software and its ability to increase coverage and ensure every lead is sold for its maximum value.

How boberdoo Can Help
As a leading provider of lead distribution software, boberdoo has been helping legal lead companies with their tracking, segmentation and distribution needs for over 10 years. The boberdoo system comes standard with all real-time web lead and call routing capabilities necessary to run not only your legal vertical, but any other verticals you may operate in. No matter what your needs are, we would be happy to work with you and determine exactly how boberdoo can help your business increase efficiency and revenue. Give us a call at 800-776-5646 or click the red Contact Us tab.

Our company builds lead distribution software for lead generation companies. We also have a few other services such as leadQC. We DO NOT SELL legal leads. If you are looking to purchase leads, please submit an inquiry and tell us who your current suppliers are and we can make introductions to boberdoo clients in that vertical.