Insurance leads and insurance lead generation look a lot different than they used to even a few short years ago. For all intents and purposes, aged data is dead and a large amount of the online insurance marketing you see on a day to day basis is done by 3rd party marketers rather than the insurance companies or agents themselves. While there are certainly differences in the health, auto, life and commercial insurance spaces, the processes involved in generating and distributing these leads to agents has evolved into a fairly standardized process.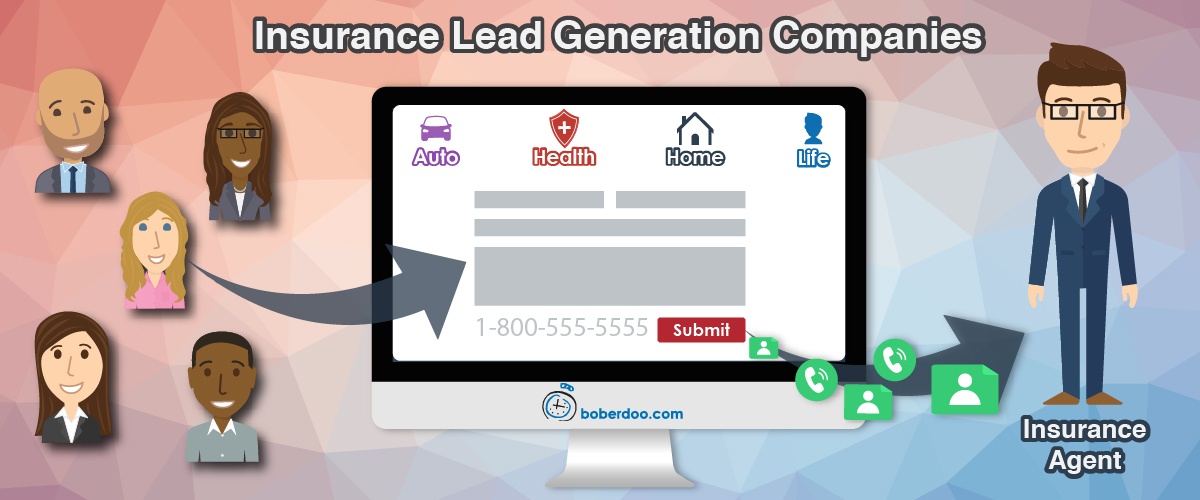 Insurance Lead Generation Methods
There are no right or wrong ways to generate insurance leads. As long as the generation process involves collecting the specific details that your buyers require to determine whether they can service the lead, virtually any lead generation method can work. These specific fields vary in each insurance vertical so sellers typically need to work closely with their buyers to determine exactly which fields to collect. The most important aspect of the insurance lead generation process is getting the lead details in the hands of the right agent as soon as the customer places the request.
Insurance Lead Distribution Methods
Insurance lead distribution is performed using a process called ping post. Ping post allows lead sellers to ping partial lead information (excluding personally identifiable fields) to their network of buyers who respond with a bid if they wish to purchase the lead. After the bids are collect, only the winning buyer receives the full lead details. This protects the lead's information while providing greater distribution for the lead seller, increasing the chances that each lead will reach a qualified buyer. While ping post was once only an idealized way to optimize distribution and protect lead information, it is now cemented as the standard distribution process in insurance lead generation.
When speaking of insurance lead generation and distribution specifically, it is useful to break up the discussion into two separate strategies: internal lead generation and distribution and 3rd party lead aggregation and distribution.
Internal Lead Generation And Distribution: This process refers to an insurance marketing firm generating their own leads with the intention of selling them in real-time to one or more buyer. These buyers are typically large scale insurance lead buyers who will, in turn, distribute the leads to agents however they choose.
3rd Party Lead Aggregation And Distribution: Unlike lead generators, lead aggregators utilize their vast network of lead buyers to provide value and extend the reach of the lead sellers they work with. For example, if an insurance lead generator cannot find a buyer for a customer requesting auto insurance in Hawaii, they can sell to a lead aggregator to utilize their network to find an insurance buyer who can service the lead.
Both of these methods are extremely common in the insurance lead industry. Because of this, it is important for anyone purchasing insurance leads to decide what they are looking for and to be fully aware of their options when it comes to purchasing leads and scaling their business.
Insurance Lead Distribution In boberdoo
boberdoo users continue to use our lead distribution system in many ways to optimize their insurance lead generation and distribution. Although the industry has a very strict process in place for buying and selling leads, there are still many custom processes that can be utilized to operate your insurance lead business to your specifications. If you're looking for a powerful, yet customizable system to distribute your leads, you can do no better than boberdoo. Give us a call at 800-776-5646 or fill out the form below to get started.