Amazon Is Shaking Up Healthcare
In the past year, there have been talks about Amazon going into the healthcare market. Jeff Bezos of Amazon has acquired the online pharmacy PillPack, as well as teamed up with JPMorgan Chase and Berkshire Hathaway. One of the goals in this is to create their own pharmacy where you can order your pills with your next Amazon Prime package. Amazon is also looking to incorporate the Alexa device to help with medical needs, such as reminding you what your blood sugar levels are, or re-ordering your prescription medication. It is possible that, with Amazon, you would not even need to leave your home to go to the doctor, test for medical issues or get medications.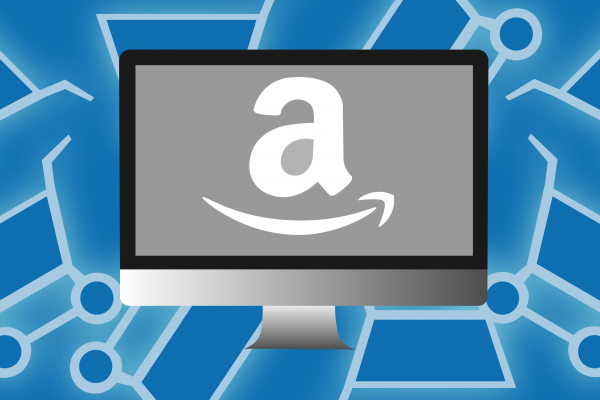 The three companies' new joint venture, Haven, looks to disrupt the cost and difficulty that comes with healthcare, by cutting out the middlemen, the pharmacy-benefit manager, thus cutting down the pharmacy's take and standardizing prices for medicine. Although, prior authorization for medication could be done better. It is possible that Haven may even fund their own health insurance, if they get the right permits. It is still up in the air what Haven is going to do in the future, but there are many speculations.
Timeline Of Amazon And Healthcare
The timeline of what Amazon has been doing in the past year tells an obvious story of what they are planning for with Haven.
January: Amazon puts out an application for a HIPPA Compliance Lead job listing, and hires over 30 people for their exploratory healthcare team and announces collaboration with Berkshire Hathaway and JPMorgan.
February: Amazon quietly launches Basic Care, which is their line of affordable over-the-counter medicine.
June: Amazon acquires PillPack, which is a full service online pharmacy.
July: Healthcare AI, Nimblr confirms being integrated with Amazon Alexa, which allows appointments to be scheduled though Alexa. Amazon is also in talks with MedPlus (Indian pharmacy chain) and Xealth (digital prescribing and analytics platform).
September: Haven (called 1492 at the time) selects its CEO, and Accenture and Merck partner with Amazon, to launch a data-driven drug development platform on AWS. Change Healthcare and Amazon launch cloud-based claims and payments network for payers and providers in AWS.
October: Amazon files a patent for Alexa to detect when a user is sick and to respond accordingly, and Amazon launches Choice, which was created for a brand of at-home medical devices.
What Does This Mean For Lead Generation?
Amazon possibly going into health insurance would definitely disrupt the heath insurance vertical, and should be something to keep an eye on. For one, Amazon has over 640,000 employees as of 2018, which is larger than the population of Vermont. They all would be covered by Amazon insurance right off the bat, and their families as well. Amazon also wants to make the entire industry more affordable; in turn, it would be safe to assume that their health insurance would be more affordable as well. Since there are so many regular Amazon users, what is stopping them from just using it for health insurance as well?
Amazon being a primary care provider is also something that could be here before you know it; they already have an open pilot care clinic for certain employees and plan to expand to more employees this year. If successful, it is very possible that Amazon would expand their primary care facilities for people who are not employees. They already have brick and mortar stores when they acquired Whole Foods, so having locations for their care facilities would not be difficult to launch.
Even if Amazon does nothing with healthcare, it is still something to keep an eye on. Being aware of what is going on in your industry is always important. boberdoo strives to stay in the loop with all things that could affect the lead generation industry. Check out our newsletter above to keep in the loop with everything we find.