There is a new competitor in the home improvement lead space. You may have heard of them… does Amazon.com sound familiar? At the end of March earlier this year, Amazon announced its foray into the world of home improvement. What does this mean for the small lead company? It means they need to innovate and adapt, because Amazon will be disrupting the normal flow of how people find contractors.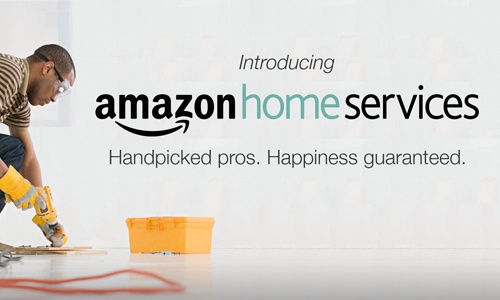 Let's imagine that you have just moved into a new house and you discover there are a few windows that need to replaced. What is the mental checklist for finding a contractor to replace those windows?
1) Do I know a window guy?
2) Do I have any friends/family that recently had windows done? Maybe I can ask them who they used?
3) Is there a local company I've seen working/advertising in the area whose brand is established?
4) Maybe I'll look in the yellow pages… if I'm over 65.
5) Do I watch cable television enough during the day to see the barrage of HomeAdvisor.com ads?
6) Is there a Home Depot in the area, and do I know they do this kind of thing through contractors?
If you get through this list without a match, then it is time to search. Depending on the individual that might mean one of the following (in no specific order).
Yelp.com if you are a Yelp user/believer.
Google – going through natural search results.
Google – going through paid search results.
Something else on the internet (ads, forums, etc.)
So where does Amazon fit in this list? It probably depends on the person. Myself, I buy just about everything I can on Amazon, so it would probably be around the third thing I consider. It would mean buying from a trusted brand. I will assume Amazon vets the contractors some way. I already trust them with my credit cards, and I am rarely disappointed with service or quality.
If you are a home improvement lead company and your lead flow depends on 8-10, this may drop your volume depending on how much Amazon decides to push this. Amazon rarely starts selling things that cannot scale to a huge volume. I would argue most home improvement lead companies will tell you it is hard to scale that business because many contractors are small businesses that cannot handle many leads per day. Beyond that, many don't know how to handle leads so they stop buying because it is not working for them. Amazon is beating out lead companies here because they are not selling leads. They are not selling appointments. They are selling sales.
Even if Amazon only ends up taking a few percentage points off the market, this should still push lead companies to do more to help the consumer. How can a lead company do this? Look for a future article on that but for now, think about this crazy idea. At the end of that window replacement project, when the neighbor asks who did the windows, what if the great experience with the lead company was part of the answer and not just the name of the contractor?
Brad Seiler
Owner, boberdoo.com LLC