Home Improvement Or Construction Leads, Why Not Both?
With summer coming to a close, home improvement leads are still being generated and bought by contractors. What those contractors might not realize, is that being specific with leads could drive more business, especially in slower months. Whether you buy or generate leads, using construction leads taps into that niche market, giving you the opportunity to reach and additional market and the chance to generate more leads.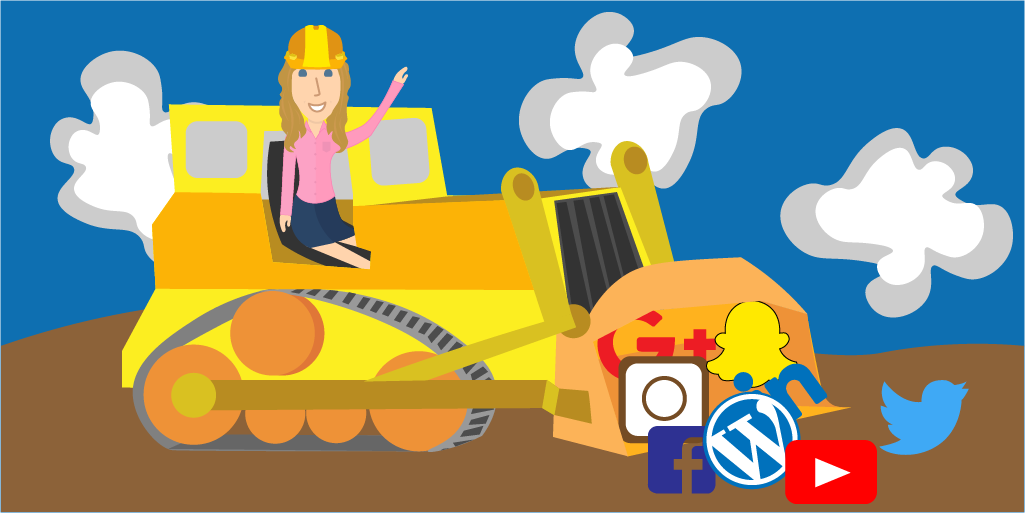 What Construction Leads Are And How To Generate Them
Leads are, a person or organization that has an interest in buying something specific. So, a construction lead wants to hire a contractor for construction needs. Home improvement is one the of the biggest and most established lead verticals in the industry. By definition, the home improvement lead vertical matches homeowners with the right contractors to perform the service they require. Construction leads, on the other hand, are not so different. While construction projects come with a much larger scale and typically involve businesses rather than homeowners, this owner to contractor relationship is very similar to the home improvement lead industry. For this very reason, it's not only possible, but potentially very profitable for home improvement lead generators to expand to construction leads as well.
In order to get these leads, they must be generated or bought from a vendor or aggregator. The buying and selling process is normally done in a lead distribution system. There are multiple ways of generating leads to use for a business, or to sell to another. Generating leads is more of a marketing game, and being seen is a key factor.
According to the Rule Of Sevens, a brand needs to be seen seven times before it becomes memorable. Being seen more than the competition will help just by that rule alone. Construction projects normally are more expensive than other projects in the home improvement vertical, so consumers will go to the brand they trust most. Be everywhere that works for you business. This could include many different useful platforms. With that being said, consistent marketing is important. Never be silent.
Google Ads:
PPC (pay per click) advertising is how to get seen from google searches without needing to optimize your website for SEO (search engine optimization). Although, it's a double threat to be good at both SEO and PPC and give you the ability to be seen even more. PPC ads are usually the top three results in Google, which are typically awarded to the top bidders for the respective keyword searched.
Retargeting is another option when using Google Ads. When a user visits a website, Google will place a cookie on the visitor's website browser, which allows dynamic retargeting ads from the original website. These ads show up in different places while the user surfs the web. This also helps with the rule of sevens, consumers who were already interested enough to look at the site, are reminded of that business again.
Organic Search:
Blog posts are an excellent way to keep generating content on a consistent basis. They're also a great way to capture keywords for organic search. Creating a blog with "Construction In Madison" as the keywords could send Madison residents or businesses, who need a contractor, straight to that page. Education is another useful tactic, which also generates trust in a company. When a business is willing to help consumers, even if a profit isn't made out of it, they become more trustworthy.
Traffic can be driven to a site using blogs, videos or other forms of content to educate. Even if consumers don't buy immediately, good content generates a following. Most clients aren't ready to be sold right away anyway, so getting consumers to like you over time is an important tactic. Using good content can also generate a following on different social media platforms or even newsletters.
Also, landing pages need to be optimized for mobile and search. The best paid or organic search ads are completely worthless with a bad landing page attached to them. Once users click the link, the timer starts, and the average time span to keep their attention is about 7 seconds, possibly including loading time!
Facebook Ads and Recommendations:
Facebook ad targeting options can be extensive. Targeting specific users is currently based on: demographics, interests, behaviors, connections and remarketing.
Demographics are options such as gender, age, financial, location, generation, education, ethnicity, work, home or politics. Potentially, targeting someone with a specific job, age, financial level and location could bring in leads. You can mix and match for whatever the target market is on Facebook.
Interests are options such as, hobbies, industry, entertainment, shopping, sports or food. Targeting someone based on interests can work with keywords such as "home remodel" or "construction".
Behavior options are good for generating leads, like automotive, residential profiles, digital activities, travel, purchase behavior, apps or events. Targeting these users is based more on what they do and where they are. It's possible to target homeowners or people interested in moving with behaviors.
Connections are people the user is involved with, which could be useful.
Remarketing on Facebook is similar to Google Ads, where if someone looks at a page or product, it will show up in Facebook ads as well.
Facebook recommendations are another tactic that can also be used. Recommendations are when Facebook users need a problem solved. Now you might think that recommendations aren't useful when it comes to leads, but all you have to do is search "contractor recommendations" or "contractor recommendations Madison" into the search bar on Facebook. "Construction" could be interchanged with contractor, or you could even use this for "remodel". Once you hit search, you'll find askers looking for construction companies to help them with their issue. It's possible to even comment on a public user's recommendations even if they're not your friend on the platform.
Email:
Email is a great way to nurture leads, which eventually can turn into sales. Having a newsletter that's easy to sign up for, or just even a friendly email leaves an impression. Email can also be used to send out promotions that subscribers will see, if they decide to open it. Here's how a successful email campaign works.
Third party:
Rule number one, stop using the Yellow Pages. The internet has taken over, and those big bulky books are becoming extinct. The website on the other hand, could be used as well as other sites such as Houzz, HomeAdvisor, Thumbtack or Angie's List. These are ways to get out there to the people who search on these website's specifically. They can also be used as an extra google result searchers can find.
What If I want To Buy Construction Leads?
Buying leads as opposed to generating leads might be more your style. This is a good option if marketing doesn't interest you as much, you have money to throw around or just want to both buy and generate leads. Just find lead sellers that you're willing to buy from. These sellers cater to buyers with what types of lead they want to buy, which would be construction in this use case. Lead sellers are more trustworthy than data brokers, because with old data, you never know what you're going to get.
Lead buying features like call routing and ping post are found within the boberdoo system. Along with home improvement centered content, marketing tips, and great customer support. We've been in the leads industry for almost 20 years and involved closely with the home improvement vertical from the start. Click above to see if your business would be the right fit for the boberdoo system.