Last week we attended LeadsCon 2018 in Las Vegas. We have gone to LeadsCon every year since its inception several years ago. We normally exhibit at this conference because it allows us to meet the greatest amount of people in the lead industry as well as have a central location where our current clients can stop by to say hello.
It also allows us to keep a finger on the pulse of the lead industry to better adjust to the biggest needs of lead companies and to better predict new trends and practices. Today, we'd like to pass along our findings to you so even if you missed LeadsCon, you can stay in touch with the industry buzz.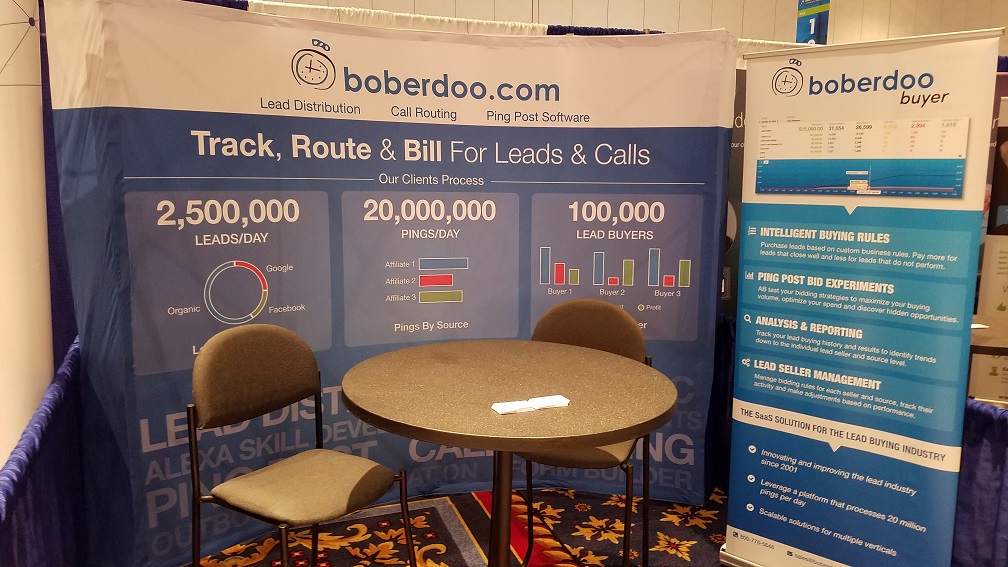 Call Routing Won't Stop Growing
So far this year (and at LeadsCon in particular) we are noticing more people exploring call routing than ever before. Of course, there have always been companies that generate calls and even ones that focus solely on them, but what we saw at LeadsCon was more and more people realizing how easy is is to supplement web lead generation with call generation.
This interest is certainly warranted as all you have to do is add a phone number to your landing pages, or display a number on your thank you page to give a call option to leads who want additional information or an immediate connection with a service provider. If you're familiar with boberdoo, you know we have been talking about this for a long time, but it looks like the industry is starting to catch on.
What You Can Do
If you're not familiar with generating and selling calls we've got a good starting point for you. Click the link below to download our free guide on selling calls. This should help you decide whether call routing is a good option for your business.
Lead Buyers Are Getting More Sophisticated
Another thing we noticed during the conference was a larger presence of large scale lead buyers. LeadsCon has always brought together buyers and sellers, but this year we were able to have more productive conversations with certain buyers about how they can more intelligently purchase leads using ping post. Buyers with large ad spends (particularly those working the insurance industry) have been realizing that they could save a lot of money and get higher quality leads by consolidating their activity into one platform.
What You Can Do
Dynamic, intelligent lead buying starts with ping post. We'd be happy to discuss the lead buying options available with boberdoo, but if you're not already comfortable with the ping post process, we highly encourage you to familiarize yourself.
Regulations Are Front And Center
With the recent passage and implementation of the EU GDPR, the lead industry in general has been on watch considering what actions to take. We have previously written about GDPR itself, but confirmed at LeadsCon that lead data security is settling into the mindset of lead gen companies in the US as well. Even if you never do leads in the EU, there is always a chance that a stray email might end up on your list. And of course, even though there is no equivalent law in the United States yet, there is always a chance that things might change so it is good to always be prepared.
What You Can Do
New data security features will be available to boberdoo clients very soon. If you're curious about the data security and retention options available with boberdoo, please read our security guide.
At boberdoo, we have been building software for the lead industry since 2001. We pride ourselves in our long history in the industry and are happy to pass our industry expertise and experience along to anyone in the industry. Feel free to subscribe to our newsletter for regular industry updates or find us at the next industry conference. We'd love to talk to you about your lead business!