Welcome to the boberdoo.com monthly newsletter. With LeadsCon and Affiliate Summit right around the corner, we decided to dedicate much of this month's issue to the big events taking place August 10-15. If you are headed out to LeadsCon or Affiliate Summit (or both), that's great. We have even included a LeadsCon New York Special Offer for anyone who has yet to purchase their conference pass! If you do not plan on attending these conventions, that's okay too. As always, we have included some great reads that are designed to help any lead generation company.
Affiliate Summit & LeadsCon
We're headed to New York! We will be attending both Affiliate Summit as well as LeadsCon from Sunday August 10 through Friday August 15. If you are headed to either event, we would be glad to set up a meeting to speak with you. We will be at the Affiliate Summit Meet Market on Sunday (8/10) at table #36. We will be available for meetings from Monday (8/11) through Wednesday (8/13). On Thursday and Friday we will be exhibiting at LeadsCon, table #8. If you would like to meet with us on Thursday or Friday, let us know and we can set up a meeting time before or after the exhibition.

The 3 Reasons We All Go To Affiliate Summit/LeadsCon
1) Find new prospects
2) Identify new business opportunities
3) Get away from the wife and kids for a couple of days
All jokes aside, we're excited to head out east and see as many of you as we can at both Affiliate Summit and LeadsCon. We always look forward to any opportunity to meet face to face with existing clients, new prospects and other people in the lead industry. If you would like to meet with us, don't hesitate to contact us or, of course, swing by our tables at any time. We hope to see you there!
---
Introducing International Call Routing!
We are proud to announce that boberdoo international call routing will soon be available to all of our clients! You will be able to route calls to and from any country. Keep your eyes peeled for the official release. In the meantime, if you would like to learn more or if you're interested in getting the beta version, please click here.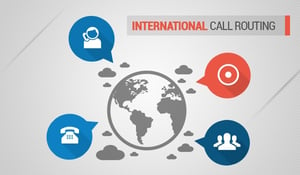 What The CASL Means For American Lead Gen Companies
It is clear that the Canadian Anti Spam Law will have profound affects on the way Canadian companies do business within Canada, but there is still some confusion as to what this means for American companies. Furthermore, what does this mean for lead generation companies? To learn more, click here.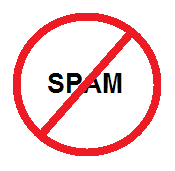 ---
***Customer Spotlight***
This new section of our newsletter is devoted to helping our clients find opportunities with other boberdoo.com users. This month we introduce:

Bold Media Group
With our extensive experience in retail financial services and web-based lead generation, Bold aims to offer dynamic, ROI-maximizing client acquisition solutions to the Insurance and Financial Services industry. Through our network of informational quote comparison sites and lead gen partners, we deliver prospects who have asked to be contacted by an industry professional about the product or service in which they have an interest.
Proactiveness, innovation, and nimble flexibility are hallmarks of the Bold core ethos and anchor our many long-term industry relationships. If you're an end-user of leads or a generator whose standards comport with those stated above, we'd love to chat with you. Get in touch via www.boldmediagroup.com or give us a ring at 888-951-2653.
---
How To Profit From A Home Improvement Emergency Line
If you work in the home improvement vertical, but are not utilizing a home improvement emergency line, listen up. There are several huge benefits of adding an emergency line to your business and we'd love to clue you in. Click here to read more.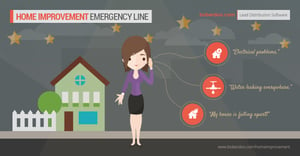 3 Pieces of Lead Delivery Software That You Can't Live Without
Ideally, the lead delivery process would be an easy, standard, phone-it-in procedure that can't go wrong. But, as you know, that is not always the case. In fact, there are 3 pieces of lead delivery software that you can't live without. To learn more, click here.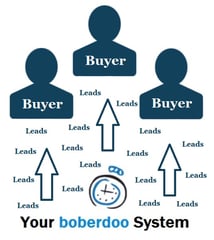 ---
Support Page and New Videos
If you need any assistance with your system, be sure to check out our support page. It contains every available method for you to contact us. We also have an entire video library with several new videos dedicated to walking you through the system and introducing you to new features.
boberdoo.com's New User Interface
Don't forget that our new UI is now available. Check it out below. To use any of our newly added features (including international phone routing), you will need to update to the new UI. We will also soon be restricting custom work to the NEW UI ONLY so if you are a current client and would like to update your system, just let us know.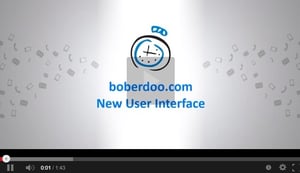 ---
$350 Off LeadsCon New York Full Conference Pass!
For once, waiting until the last minute to plan your trip has paid off! We are offering a special discount for your LeadsCon Full Conference Pass, representing a $350 saving per pass. To use our discount code and register today, click here. And don't forget to visit us at table #8. See you there!
boberdoo.com has been building lead distribution systems since 2001. Our clients sell every kind of lead under the sun from home improvement to payday and everything in between. Some only sell internet leads. Some only sell phone calls. Others sell both. The goal of this newsletter is to try and keep our clients updated on the latest trends in the industry as well as features within their boberdoo.com system they may not know about. If you have an idea for a topic, please let us know. Thank you for reading our July 2014 Newsletter.