We've partnered up with our friends at FormTitan to give all boberdoo users even more flexibility when it comes to building web forms and posting data into your boberdoo system!
FormTitan is a powerful online form building tool that allows users to create beautiful, dynamic web forms with no coding required. While most boberdoo clients either build their own web forms or build a custom integration between their form provider and the boberdoo system, boberdoo's new FormTitan integration gives all boberdoo users another simple option to build forms that post directly into the boberdoo lead distribution system.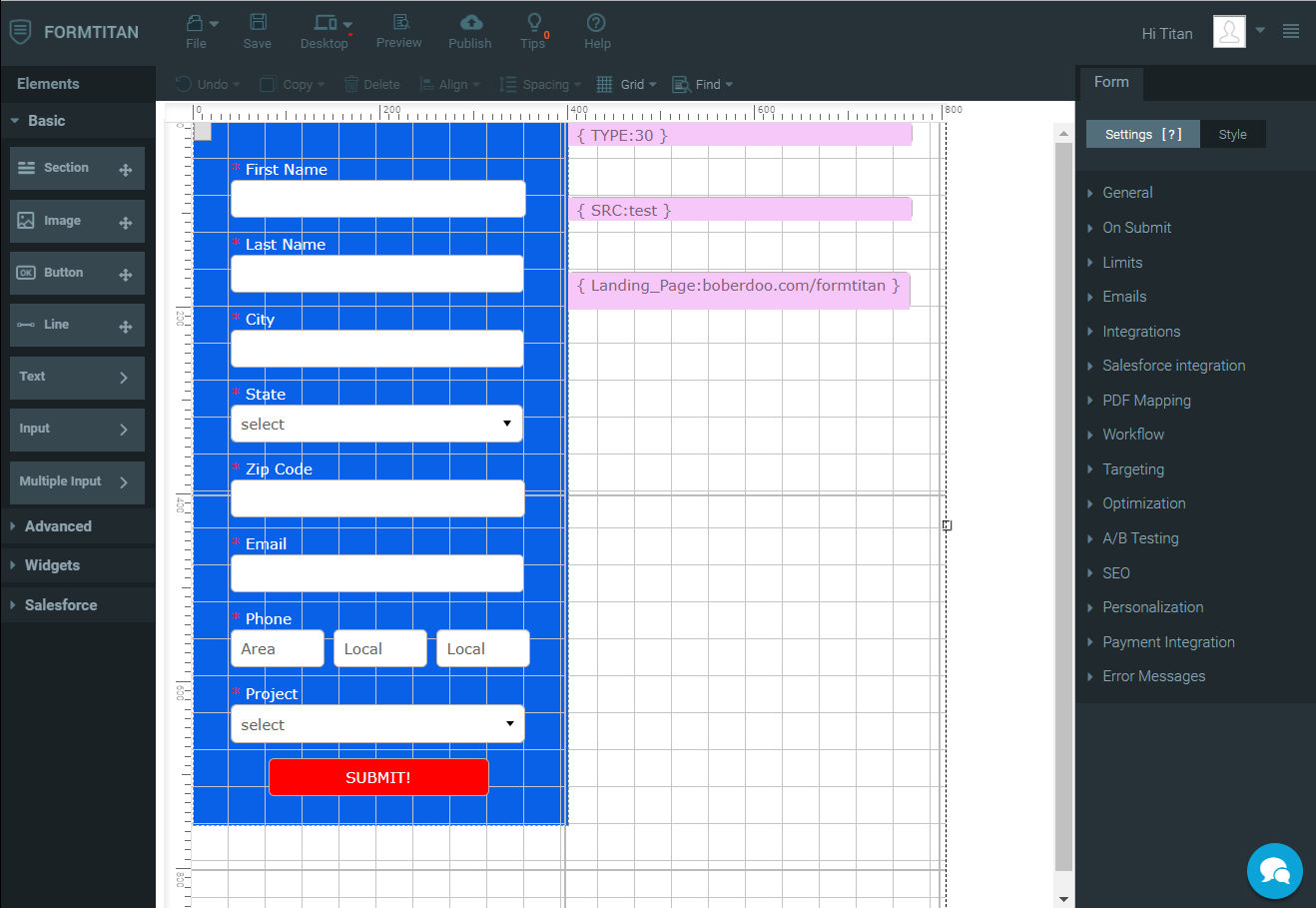 How Does The FormTitan Integration Work?
After you build your form in FormTitan according to your lead type specifications, FormTitan's system allows you to send your form submissions directly into boberdoo. Once this happens, your boberdoo system treats the incoming data like any other lead that is posted into the system. That means these leads are run through the appropriate lead matching rules to find and sell to the right lead buyer(s). The advantage of using FormTitan is that it is a system focused solely on building web forms, filled with all the design and submission features you could ever ask for.
Who Should Use boberdoo's FormTitan Integration?
Anyone looking to build online forms with no technical expertise, coding experience, or integration knowledge
Anyone who needs a customer-facing web form that posts directly into the boberdoo system
Anyone who needs a form to post directly into boberdoo for their call center team
Anyone who needs a test form to post leads directly into their boberdoo system
Where Do I Sign Up?
FormTitan is running a custom pricing plan to allow boberdoo clients to get started at a discount rate. Click here to sign up.
Once you have signed up and built your first form, you can follow our setup guide that walks you through the configuration required to post leads directly into boberdoo.
If you have any questions about getting started with FormTitan or any specific questions about the FormTitan integration, please open a support ticket. We would be happy to help.