Medicare open enrollment for the 2017 calendar year starts October 15, 2016 and lasts until December 7, 2016. If you generate Medicare leads, you're probably frantically preparing your business for this influx of leads. If you're planning on generating Medicare leads and are still getting prepared, don't worry! It's not too late. However, now is definitely the time to get your lead generation and lead distribution infrastructure set up.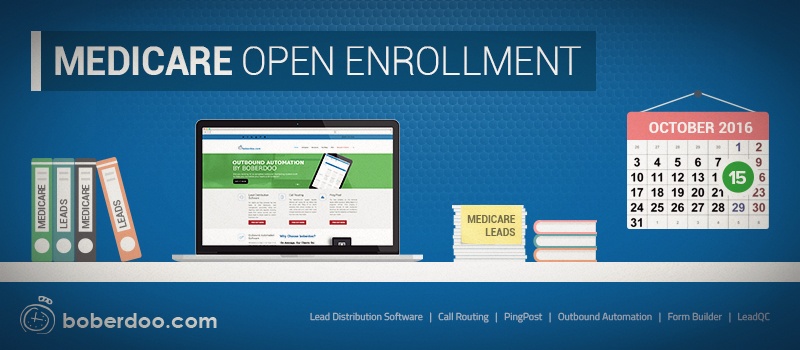 Medicare Open Enrollment
Although Medicare open enrollment certainly isn't as big as the general open enrollment period, it is still the the busiest time of the year for Medicare lead generators. Because all Medicare plans need to be enrolled within this 7 week period, your Medicare lead business cannot afford a single hiccup in your entire lead generation and lead distribution process. In order to ensure a smooth and successful Medicare open enrollment period, make sure you have the following:
1. Ping Post Software
Medicare leads are bought and sold via ping post. If you're familiar with ping post, you know how important it is to have a fully equipped ping post solution that will guarantee the maximum revenue for every lead you sell. If you're new to ping post, now is the time to brush up on the basics. If you need a new ping post solution in time for Medicare Open Enrollment, it's not too late. Contact us today to get set up!
2. Robust And Reliable Lead Distribution
Believe it or not, we still hear about lead distribution and ping post solutions that run into issues with high volume. The most common problems we hear about are systems that fail to correctly processes or send a response for each and every lead and ping. Even a small number of leads slipping through the cracks is unacceptable and can collectively make a significant impact on your revenue. You shouldn't be punished for increasing your volume. Get a solution that was built to scale.
3. Enough Buyers And Sellers
Are you looking for more Medicare lead buyers or sellers before Medicare open enrollment starts? We can help with that too! boberdoo's client referral program provides the introductions you need to profitably increase your lead volume. Contact us for more details!
boberdoo is a software as a solution provider for the lead generation industry. Many of our clients utilize our system to route and sell health insurance and Medicare leads on a daily basis. We would be more than happy to show you exactly why our clients lean so heavily on our software not only during open enrollment, but throughout the entire year in every lead vertical imaginable.