Selling Auto Insurance Leads
If you are not already selling auto insurance leads, there may be a huge opportunity ahead of you. Auto insurance is one of the largest verticals in the lead industry in terms of the number of leads and the amount of sales dollars that are exchanged. Unlike many verticals that focus on more of a niche market, the auto insurance market targets a brand audience, namely anyone with a car (about 200 million give or take a couple million). Think about it, if you have a car you are required by law, in most states, to have insurance. Obviously this creates a need for insurance agents and quotes. They create the demand for selling auto insurance leads. As a ping post vertical, auto insurance also provides ultimate flexibility when selling leads. You can sell to both insurance agents as well as wholesalers on either static or dynamic pricing structures. You can even sell your leads multiple times if you choose to do so. So who do you sell to?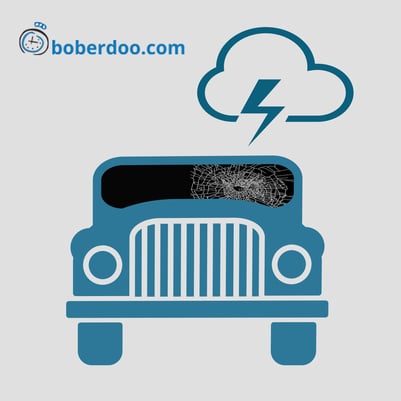 Insurance Agents
When selling auto insurance leads, insurance agents are the obvious choice. They are the ones that actually service the needs and requests of your lead. Because of this, it is extremely important that you create a network of insurance agents that range not only in location, but also in product offering to ensure that your leads will end up in the hands of someone that can fulfill their needs. Insurance agents are typically static buyers, paying a flat per-lead price, so you have a baseline to calculate the cost-of-acquisition for the leads.
It is good to have a network of insurance agents when selling auto insurance leads, but it is also beneficial for them to be working with you. As if consistently receiving good leads from you wasn't enough, with a boberdoo.com lead distribution system, you can also provide your agents with partner logins that allow them CRM functionality. They can view all of their purchased leads with the ability to track, manage, and report on all activities in one convenient place.
Wholesalers
It is also very useful to work with auto insurance wholesalers. Even if your main goal is to sell your leads directly to insurance agents, wholesalers can also play an important role in the process. Let's face it, sometimes you will not be able to find a buyer for one of your leads. If it wasn't for wholesalers, this would be the end of the road. The lead would go unsold and no one would service the request. This would hurt your company's brand, as well as the overall lead industry. However, wholesalers provide you with an alternative by bridging the gap between supply and demand. They can buy the lead that you could not sell directly to an agent and run it through their ping tree to find a suitable buyer. This way, the lead's request is met and you did not miss out on a revenue opportunity, both parties are better off.
Wholesalers can also buy your leads on a dynamic basis. This means that they can ping back different bids for each lead. Because your wholesalers are pinging back bids, your system can calculate which bids will return the greatest profit and automatically sell the lead to the highest bidder. This allows you to maximize your profits on every lead you sell.
If you're not already selling auto insurance leads, now just might be the time to expand. It is a large and profitable vertical with ping post flexibility and with boberdoo, it is easier than ever. The boberdoo lead distribution system is the perfect tool to help you expand into the auto insurance vertical. Our system has evolved from our 14 years of experience in distributing leads and provides the functionality that will help you thrive in any vertical. If you would like more information about our lead distribution software and selling auto insurance leads, click on the Contact Us tab or call us at 800-776-5646.