What Is AWS QuickSight?
AWS QuickSight is a fast self-serve business intelligence tool from Amazon. This program allows you to easily and simply create stunning visualizations, build rich dashboards, perform ad-hoc analysis and quickly get business insights in minutes from data. These then can be stored within AWS (Aurora, S3, RDS, etc.) or an external database (SQL Server, MySQL, Teradata, Salesforce, etc.).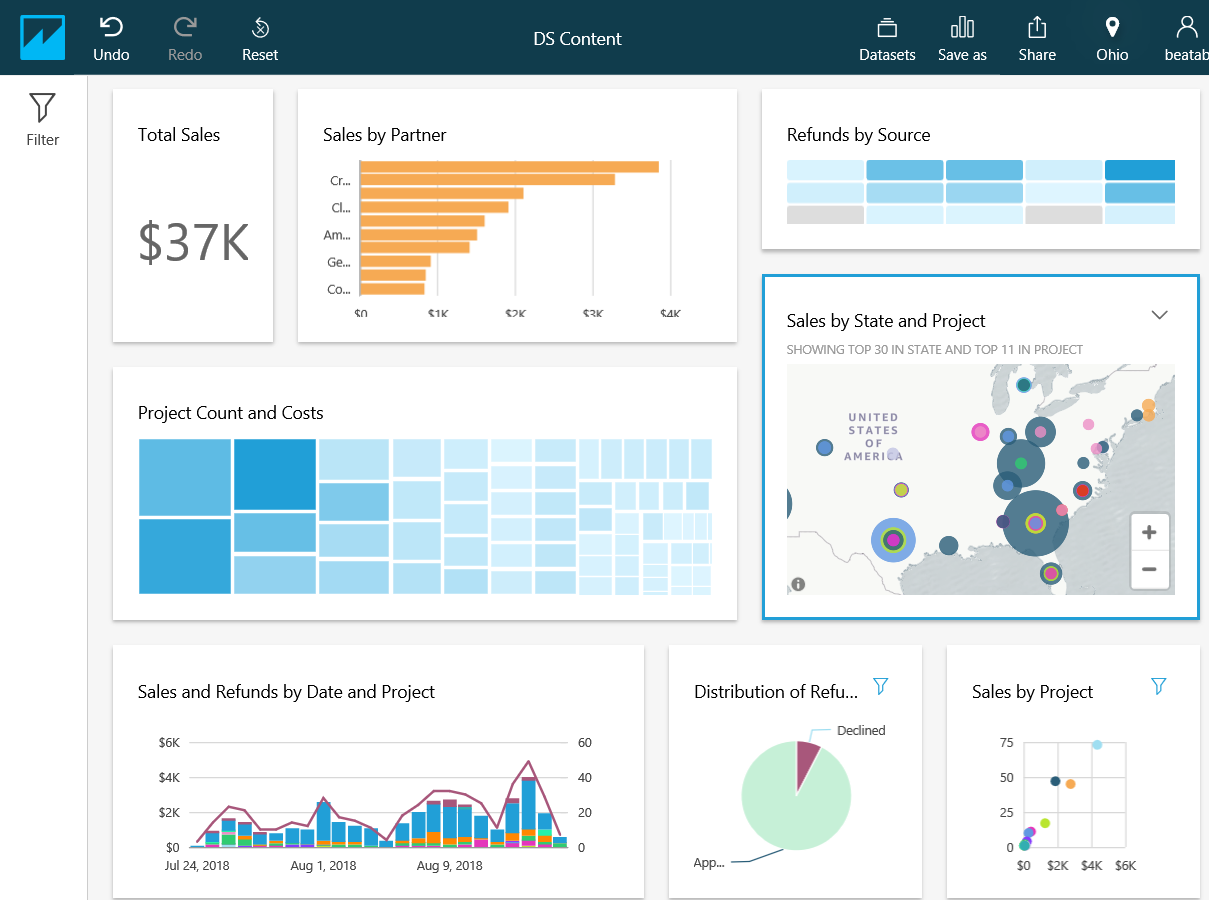 Figure 1: Snapshot from one of our Clients' Dashboard
Top 3 Reasons To Consider QuickSight
Missing reports from the boberdoo system
Here at boberdoo, we are constantly upgrading our system by adding new features and transparency to what's happening in your system through built-in reports. We know that sometimes the general reports we provide are just not enough. Digging deeper in results and understanding the correlations visually are a must for running a successful business. QuickSight allows you to easily build your own reports and dashboards intuitively.
Building custom reports within the boberdoo system takes time
Previously, when the need arose for an answer to an ad-hoc question regarding your leads or transactions, we asked you to set up a ticket and describe your need in detail, naming the exact columns and aggregation function. Then, we assigned the ticket to one of our programmer colleagues who might have needed further questions answered to solve the issue. After few messages back and forth, testing, validation, verification and potential adjustments, the report was all set up in your system. It is possible that this process could have taken few days.
We do understand that time is crucial when it comes to answering emergency questions. Once all your data in integrated with QuickSight, building and sharing ad-hoc reports and dashboards takes only a few clicks.
GDPR
The General Data Protection Regulation of the European Union forces us to delete parts of the lead data from our database as soon as they get processed. However, with QuickSight we can connect and combine a wide range of data sources that make it possible to use exported lead data from your own databases joined with transaction data from the boberdoo system.
What Makes AWS QuickSight Unique In The Market Of BI Tools?
Pay per session pricing makes it cost-effective; there are no up-front costs or long term commitments.
This solution is easily scalable if you decide to involve more users or increase the size of your data source.
Once set up, there is very little maintenance needed; no servers to manage, or softwares that needs regular updates.
As an end-to-end BI solution it integrates with data sources and other AWS services like RedShift, S3, Athena, IAM, CloudTrail and more.
Top Features We Love
There is a wide range of data sources and integration options.
SPICE (Super-fast, Parallel, In-memory, Calculation Engine): allows you to run interactive queries on large datasets.
Smart Visualization: AWS QuickSight has a built-in suggestion engine that learns from your usage patterns and recommends visualizations based on the properties of the dataset.
Drag and Drop: being one of the most intuitive tools, QuickSight requires no coding, you just drag and drop the fields and attributes that you want to visualize.
Drill-Down: you can build interactive charts by creating multi-level visualization that helps to find valuable insights.
Filter: create filters across your whole analysis, or only to a few of your charts and reports.
Share the Results: There are different options for sharing an analysis. You can create a step-by-step story of your findings by saving a list of snippets, or offer an analysis for further collaboration (changes made are permanent). It is possible to also share it as a dashboard (still interactive, but read-only, changes are visible for only the specific user), or share it regularly in form of an email.
Our Data Scientist Recommends AWS QuickSight If...
Most of your data is in AWS and you are looking for new self-service BI capability.
Your need for analytics is dynamically changing in terms of time and users, and you are also trying to avoid long-term commitments and contracts.
You lack a data analytics team and are looking for a tool with low entry barriers, making it accessible for anyone in your team with minimal training - all the way from your marketing specialists across the finance department to management.
There is a need to have deeper understanding of the results of your daily reports with drill-down and filtering options.
You often need ad-hoc reports, but hate waiting for the queries to finish running and need to see results in seconds, even when working with large data sets.