A few weeks ago we received an email from the Google Video Marketing team inviting us to register for the 2017 Video For Business Day. They offered to pair us with a team of Google Ad specialists for an afternoon to help us write, shoot, and edit a video ad to upload to YouTube completely free of charge.
We signed up immediately.
A week before the shoot, we had a conference call with one of the Google Ad specialists that was assigned to us. We discussed our past video marketing experiences and the boberdoo brand in great detail to give him some material to work with when coming up with ad concepts. A few days later he sent over a script with shot-by-shot framing. He also explained that the entire video would be shot, edited and uploaded on an iPhone using the YouTube Director for Business app. We made a few minor edits to the script and explored the app to get a feel for the process.
Finally, it was the day of the video shoot.
We met our team of three Google Ad specialists and got straight to work. We reviewed our script, discussed several video marketing strategies and brainstormed some additional ways to tell our story on the video. Next, our Google team brought out the equipment.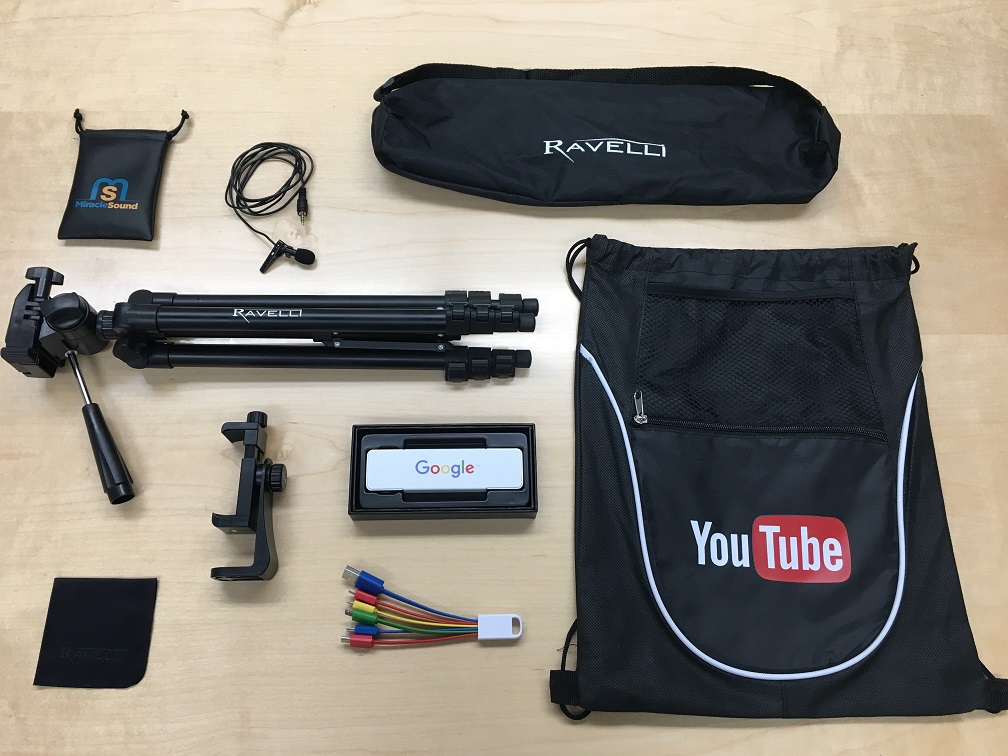 Although it may look technical when organized on a table, we quickly realized that this was a very basic filming set. The only equipment we used for the entire video shoot was the lapel mic, adjustable tripod, phone mount attachment and an iPhone (with the YouTube Director for Business app). Although the microfiber screen cleaning cloth, drawstring bag and PowerStick III are great, they certainly weren't necessary for the shoot. Google provided all of this equipment for us to use for the shoot and to keep afterwards.
I mean it when we say this gear was very basic. We're no video experts and we even had a tripod, phone mount and lapel mic laying around in our office, which together cost us less than $100. Trust me, this wasn't some sophisticated, Hollywood-quality gear that you would have to go out of your way to acquire.
Over the next 2 hours we started shooting the video one frame at a time. We learned that our script and shot sequence was going to follow a pre-built template in the YouTube Director for Business app. If you download the app, you can even pick out the exact template we chose.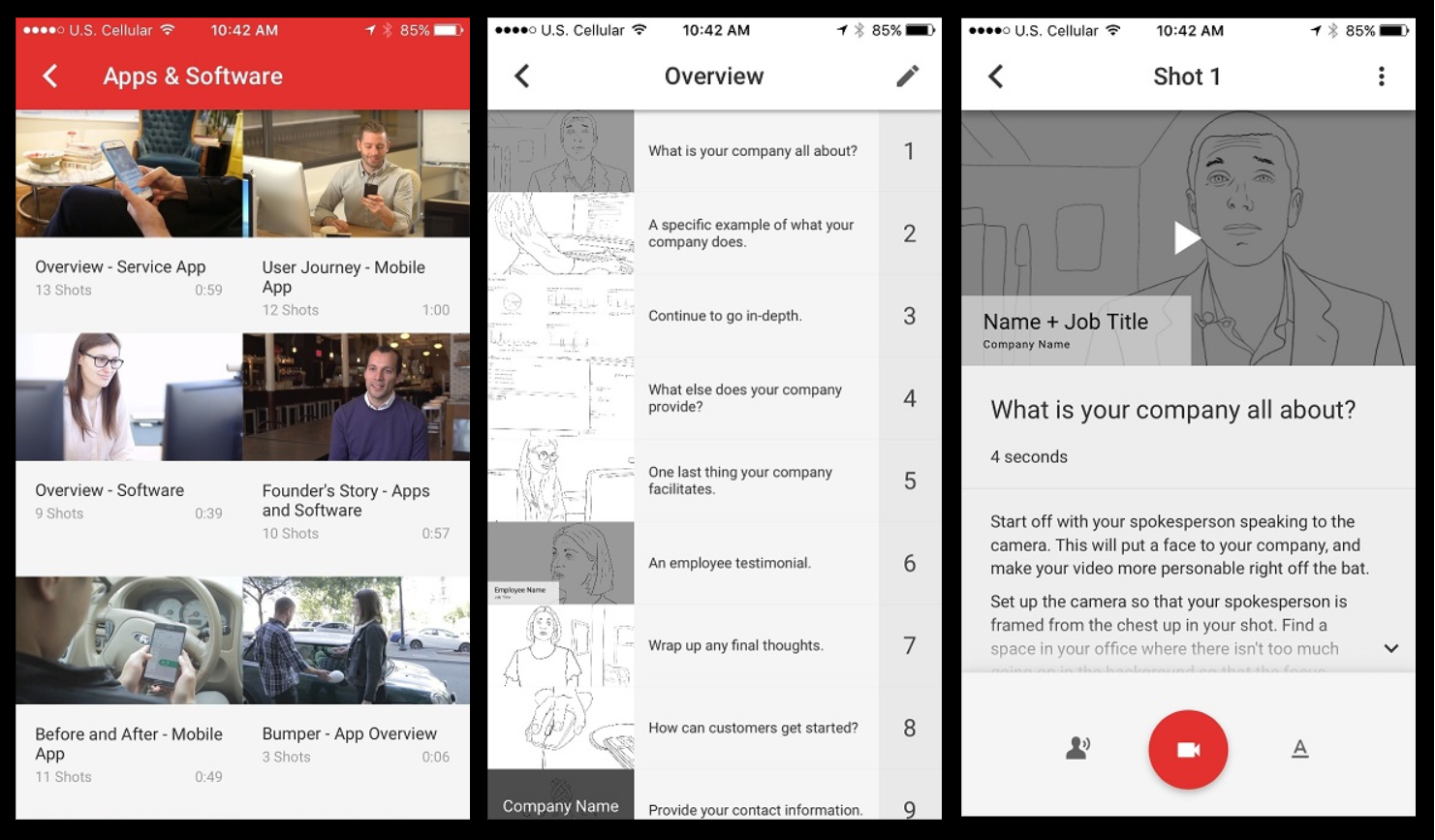 We also learned that our Google Ad specialists were just that. They weren't professional videographers or directors. They had received some basic training from the director app's product team and knew some high-level tips about sound and lighting, but they were essentially as experienced at filming and video marketing as we were.

We reviewed each sound bite and video clip as we shot them, filming 2-4 takes each time before agreeing on a usable piece. Finally, we sat down and one of our Google specialists picked a music track and did some very simplistic text overlays which are built into the app's interface.

After 3 total hours of working with our Google team, here was the final product.

Yeah.

We know.

The audio is unbearable and the lighting is inconsistent. One of our employees even compared it to a local used car dealership commercial. Sure, that's a fair comparison, but do me a favor and watch it one more time. If we polished up the sound and the light, we'd have a fairly decent marketing video that does a good job of introducing both our main product and our brand. And did I mention it only took a few hours and was completely free to produce?

No, we're not going to throw hundreds of dollars at this and make it an unskippable YouTube ad that interrupts halfway through your cat videos. However, by spending just a few hours working with Google Advertising specialists we did get some real value and a few great tips, ideas and takeaways that we would like to pass on to you and other lead generation companies.
Unfortunately you'll just have to wait until next week for that. Part two of our Google video experience will be available Wednesday, May 31 so be sure to check back!
boberdoo.com is a SaaS provider for the lead generation industry. We have been helping lead generation companies automate their lead generation businesses since 2001. If you're interested in exploring the latest technology in the lead industry, we'd love to help. Give us a call at 800-776-5646 or fill out the form below to get in touch!