Call routing systems come in all different shapes and sizes. Whether you are simply tracking the origin of your phone calls or want to intelligently route calls to call buyers in real-time, you need a call routing system with features that fit not only your needs, but enhance the experience for your customers as well. However, how are you supposed to know the exact features that are available to you?
In this post, we address this question. Call routing systems have come a long way in just a few short years so we put together a master list of some of the best call routing features that you may not have even heard about.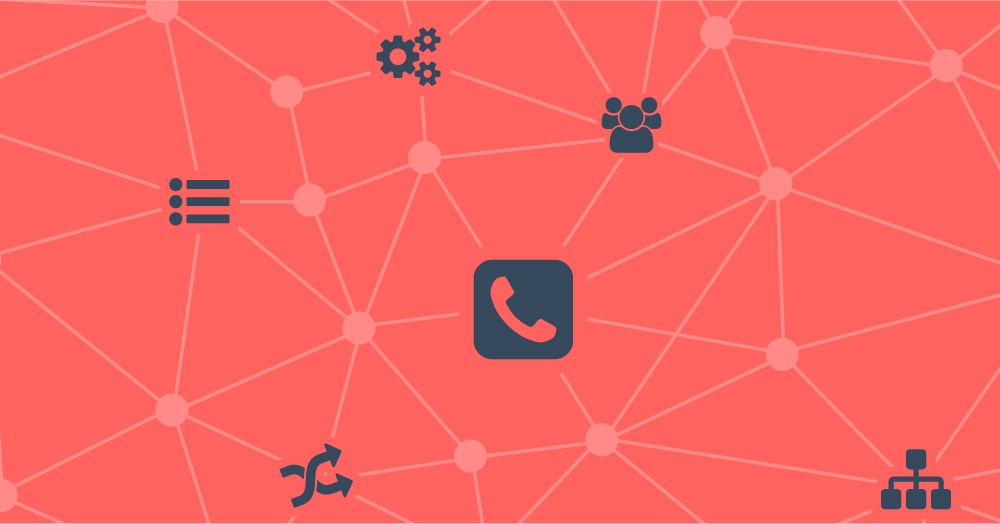 Call Routing Systems - The Basics
Before we dive into the most advanced features of call routing systems, we need to address the basic features that are absolutely required for anyone looking to route live calls.
1. Phone Number Management: Order phone numbers within your system and assign them to specific phone routing campaigns.
2. Call Source Tracking: Track the origin of every call and build reports that reflect your call source performance.
3. Raw Call Routing: Route calls dialed directly from the caller to your network of recipients or call buyers.
4. Live Transfers: Use a call center to make outbound calls or receive inbound calls before transferring the live call to the correct recipient. View our full guide on live transfers to learn more.
Call Campaign Features
Next, let's discuss some advanced features that you can utilize when building a call campaign.
5. Interactive Voice Response (IVR): An IVR is an automated menu that prompts the caller to provide information by typing responses into their phone's keypad. For example, "Please enter your zip code." or "Press 1 for roofing. Press 2 for windows."
6. Ring Timeout: If the call rings to a call recipient for longer than your set duration, the recipient is skipped and the next best available recipient is attempted. This continues until a call recipient picks up the phone, you run out of available call recipients or the lead hangs up.
7. Duplicate Checks: Determine if the same caller has placed an additional call. This allows you to automatically route the duplicate call to the buyer or call recipient that received the first call or to force the call to a different recipient.
8. Default Routing Number: If no buyers pick up the phone, route the call to your number or a standard voicemail alerting the caller that you have received their outreach attempt.
9. Call Recordings: Store an audio file for every call. You can keep this for your own personal use or even share it automatically with the call recipient.
Call Recipient Features
The best call routing systems provide additional features based on the recipient of the call.
10. Geographic Filtering: Segment and route inbound calls based on the caller's state, area code or zip code. This is also available for international call routing.
11. Whisper Message: Play a custom message to the recipient once they pick up and before they are connected to the caller. This message can notify the recipient where the call came from, who is calling and more.
12. Call Limits: Abide by your buyer's or call recipient's daily, weekly or monthly requests or set limits to hit volume quotas
13. Day and Time Scheduling: Build a purchasing calendar for each buyer specifying which days and times they accept calls. You can even build a pricing matrix to charge different amounts for calls at different times or on different days.
14. Call Success Duration: If a call fails to reach its minimum duration, it is marked as a declined call and the recipient is not charged. This only applies if you are selling calls to call buyers.
15. Per Minute Fee: Option to charge a fee for each call minute used by your call recipients.
Call Distribution Logic
Finally, some call routing systems allow you to customize your routing based on several distribution logic options.
16. Priority: Route each call to matching call recipients based on a priority value that you assign. If all recipients are set to the same priority, calls are distributed on a round-robin basis. This means that each call goes to the recipient that has waited the longest since receiving their last call. Read our full guide on call distribution by priority.
17. Earnings Per Lead (EPL): Distributing your calls based on earnings per lead allows you to route your calls by best price based on a calculation of the actual earnings you have received from each individual buyer rather than the static price that each individual buyer is willing to pay. Read our full guide on call distribution by EPL.
18. Best Price: One of the newest developments in call distribution technology is ping post for calls. This allows your call recipients to bid on calls in real-time to determine who receives each call. If you are not familiar with ping post technology, you can learn the basics from our ping post whitepaper.
Although this list is not a complete outline of every feature available in every call routing system, it should give you a better idea of some of the opportunities available to you with the right software. At boberdoo, we have been building call distribution systems for well over a decade and continue to optimize and improve our solution. boberdoo's call routing system includes all of the features listed above and many more.
If you are curious about a specific call routing process or want to learn exactly how you can use boberdoo's call routing options to your advantage, give us a call at 800-776-5646 or fill out the form below to get started.