Whether we're speaking to our clients that generate and sell live transfers or to the many people we've met and exhibited with at trade shows, we have seen a common trend in the way call centers search for new business. Most of the time, call center owners search for large proprietary campaigns to run, always hoping to find the right opportunity. However, with so much call center competition, finding the right opportunity might not be enough. Doesn't it make more sense to create the right opportunity?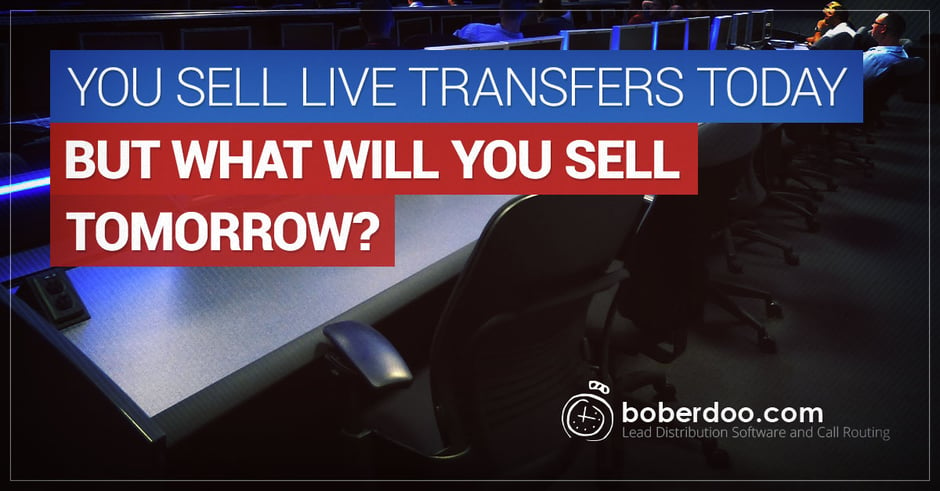 It's no secret that generating live transfers can come at a great cost to your call center. Between running marketing campaigns, maintaining your call center reps, and overhead expenses, it makes sense to look for ways to expand your business horizontally. Even if your call center focuses on proprietary live transfers today, it is important to consider other revenue options for your business' long-term growth. One option to consider is running generic live transfer campaigns.
Live Transfers: Generic vs Proprietary
Even if your proprietary campaigns are performing well, there is a certain amount of risk associated with dedicating your reps, money, and time to only a few accounts. If you lose the business of a major client, what safeguards do you have in place to ensure you can cover your day-to-day costs of running a call center? One advantage of running generic campaigns is that it gives you the flexibility to diversify your customer base. Generic campaigns let you bring on clients of all sizes without having to assign a dedicated rep to each account. And just because the campaign is generic doesn't mean the leads are of lesser quality! You are still able to generate leads that fulfill your client's exact needs and sell each call to the best available buyer at the best available price.
Live Transfers To Data Leads
Generic campaigns also present you with the opportunity to convert any unsold live transfers into voice-to-data leads. After your call center rep captures the lead's data and attempts the transfer, if there is no available buyer, you have the ability to submit the data lead to be sold in real-time. Partnering with wholesalers or other lead generation companies who are willing to purchase your excess voice-to-data leads gives you the opportunity to recoup as much revenue from the unsold leads as possible. This is an excellent way to monetize your surplus leads, generating you extra revenue when your inbound volume is high or cushioning your business when demand is low.
Optimizing Your Voice-To-Data Leads
Once you have wholesalers/buyers established who will purchase your unmatched/surplus leads, it is important to determine how to maximize your revenue per lead. As the lead generation industry continues to mature, ping post has become one of the most popular ways to maximize your profit on every lead you sell. This includes voice-to-data leads. If you're not familiar with ping post, please read our basics of ping post whitepaper to get acquainted. In short, ping post allows you to ping partial lead information to your network of buyers, receive bids from each buyer and then sell and post the full lead information to the highest bidder all in real-time. This automated process allows you to maximize your revenue on every lead you sell.
What Does This Mean For Your Call Center?
If you're interested in running generic live transfer campaigns and selling surplus calls as voice-to-data leads, there are a few things you'll need. One is a complete lead and call distribution system. We can certainly help with that. You will also need a network of generic lead buyers. This is even easier than it sounds. We have an entire section dedicated to this in one of our whitepapers. We are also always happy to provide lead buyer/seller introductions among our clients.

boberdoo.com has been helping lead generation companies and call centers optimize and automate their businesses since 2001. We would be happy to discuss your options when it comes to running generic campaigns or selling voice-to-data leads. Just give us a call at 800-776-5646 or fill out the form below!